Robertville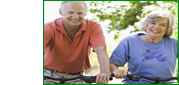 At Camping La Plage, the young and old can enjoy a lovely holiday and at the same time experience the space and freedom of the delightful rural Ardennes. It is situated approximately 50 kilometers from Brussels. Just for a week or more our campingsite is an ideal base to explore the surroundings and meet the easy going and kind inhabitants of Robertville. Each year they organise village festivals, like the 'May-Night' starting on April 30, the Robertville Lake Festival, St. Maarten, concerts and ofcourse there is the well known flea market in summer. Robertville with its nice cafe's and restaurants has a lot to offer.
Visit us in winter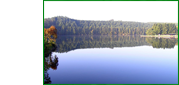 There is so much to do in this area of outstanding beauty. But in wintertime when the hills are covered with snow, we invite you to go skiing on the many slopes of the famous 'Hoge Venen'. During this time of the year, this site is popular for wandering across the white idyllic setting and skislopes and ski trails. The infrastructure is set to offer all that's possible to have a exhilirating winter holidays.
Magnificently preserved nature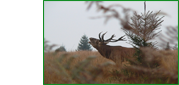 The 'Hoge Venen' is well preserved woodland. These hills boasts with flora and fauna surrounded by a picturesque scenery. Many surprises await you when you encounter the wildlife in the east of Belgium: deer, wild boar, foxes and more...
roe-bucks


marten


cranes


woodpecker


hazel-hen